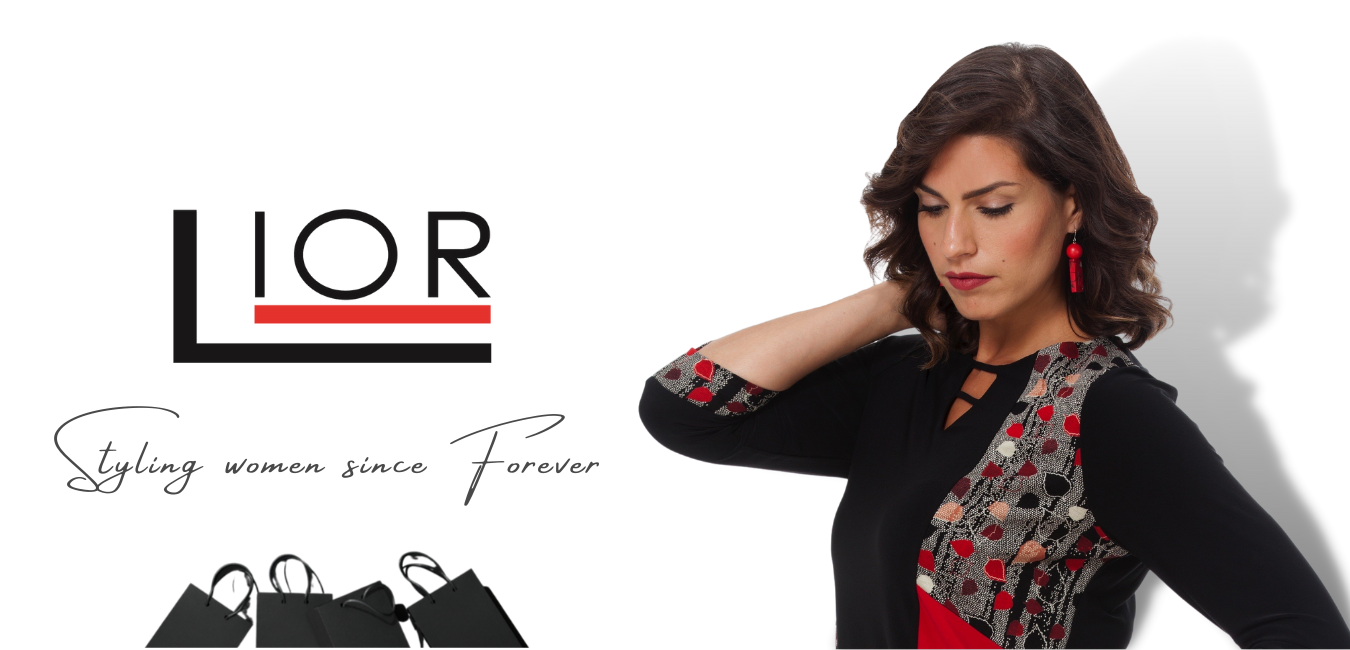 About Us
Lior and Alisha D are known internationally for unparalleled fit in both pants and tunics for all women sizes 0-18. Our story is simple, we wanted to design a product that was perfect for any "fit" and perfect for any occasion. Our clothing is designed to be timeless and versatile, suitable for a day in the office and flexible for a night out with your girls.  Our premium ultra stretch fabric speaks for itself, and it's truly the mechanic to our engineering miracle.  There's a secret embedded in our fabric and that secret is love.
Our love for understanding a woman's needs and body, as well as our love for our never ending search for the most innovative technologies and manufacturing techniques.
Lior understands that fit is a #1 priority to all women, but we do not stop there. Each season, we strive to deliver highly innovative and vibrant engineered prints to enhance the fit our customers expect and rely on. Lior clothing pushes the boundaries between contemporary and classic stylings, finding the right outfit for any woman and occasion.
In addition, we take great pride in delivering exceptional customer service and often same day shipping through our in stock program. Create a unique look by pairing our stylish tops with the best fitting pants you will ever own!